Earlier Versions
| | | | | | |
| --- | --- | --- | --- | --- | --- |
| r3 release | 4.89 MB | Jan 29, 2018 | 7.3.5 | 3,227 | Download |
| r2 beta | 4.65 MB | Jan 28, 2018 | 7.3.5 | 106 | Download |
| demo alpha | 3.52 MB | Jan 26, 2018 | 7.3.5 | 41 | Download |
Description
小芸DBM语音包
A DBM voice pack from Yun in zhTW. 
To use, type /dbm in chat window, click options page, choose spoken alerts on the left list.
On the right side, choose "小芸" in the Set voice pack for spoken alerts options, as the fig shows below.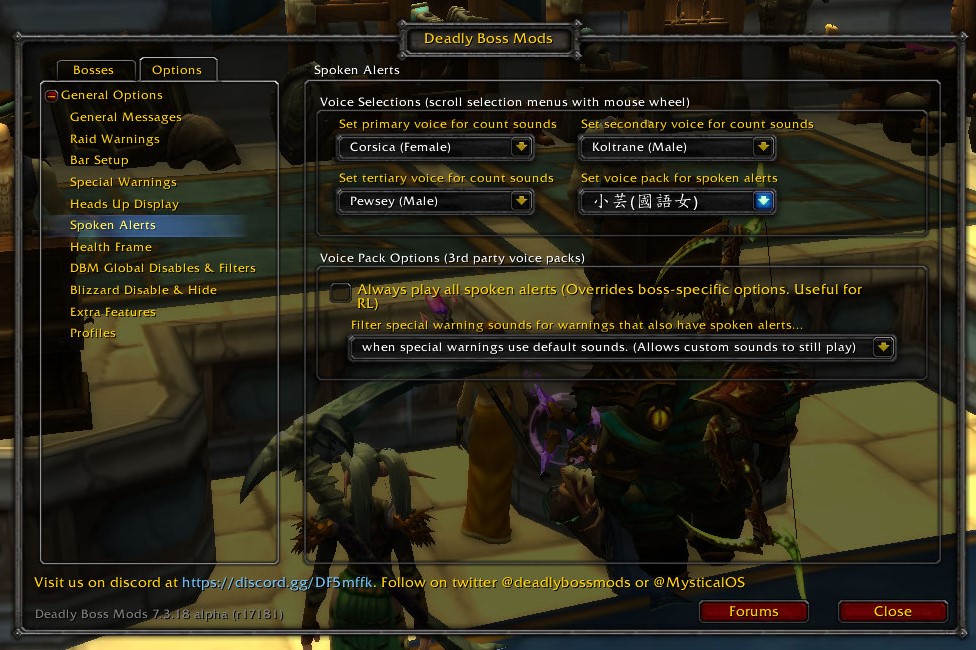 Hope you enjoy this pack.
Source:
https://github.com/Mini-Dragon/DBM-VoicePack-Yun