Earlier Versions
| | | | | | |
| --- | --- | --- | --- | --- | --- |
| v1.8 release | 6.69 KB | Dec 27, 2020 | 9.0.2 | 2,051 | Download |
| v1.7 release | 6.58 KB | Dec 1, 2019 | 8.2.5 | 25,300 | Download |
| 1.6 release | 5.17 KB | Jun 28, 2019 | 8.2.0 | 22,174 | Download |
| v1.5d release | 5.17 KB | Feb 12, 2019 | 8.1.0 | 19,889 | Download |
| v1.5c release | 5.16 KB | Jul 28, 2018 | 8.0.1 | 33,647 | Download |
| v1.5b release | 5.28 KB | Dec 2, 2016 | 7.1.0 | 63,920 | Download |
| 1.5 release | 5.29 KB | Oct 26, 2016 | 7.1.0 | 17,397 | Download |
| 1.4c (Pre-Patch) release | 5.29 KB | Aug 29, 2016 | 7.0.3 | 21,157 | Download |
| 1.4b (Pre-Patch) release | 5.27 KB | Aug 16, 2016 | 7.0.3 | 9,735 | Download |
| 1.4 (pre-patch) release | 5.21 KB | Jul 20, 2016 | 7.0.3 | 26,856 | Download |
| 1.3 release | 5.19 KB | Jan 29, 2016 | 6.2.0 | 15,458 | Download |
| 1.2 release | 36.61 KB | Jan 22, 2016 | 6.2.0 | 2,558 | Download |
| 1.1 release | 36.56 KB | Oct 27, 2015 | 6.2.0 | 9,413 | Download |
| 1.0 release | 38.49 KB | Sep 11, 2015 | 6.2.0 | 6,815 | Download |
Description
Tidy Plates: BlizzardPlates
BlizzardPlates is Blizzard´s legacy plates alike theme for Tidy Plates, for players who likes WOW´s default´s UI style plates plus Tidy Plates functionality. Blends in well with most addons and it´s fully compatible with Tidy Plates Hub!!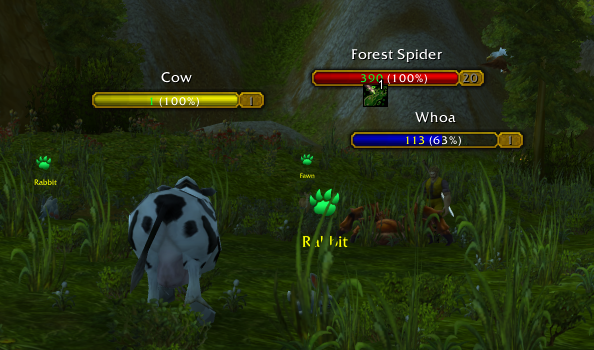 Configuration:
BlizzardPlates won´t work if Tidy Plates is not installed. All settings must be changed on Tidy Plates Hub.
 *Neat Plates: BlizzardPlates project was rejected by Twitch so public update for it won't be available. Sorry.