Earlier Versions
| | | | | | |
| --- | --- | --- | --- | --- | --- |
| WoWpoPolsku-Quests 9.00 (base 21900) 2020-08-18 release | 5.83 MB | Aug 19, 2020 | 9.0.1 | 0 | Download |
| WoWpoPolsku-Quests 8.17 (base 21900) 2020-08-18 release | 5.84 MB | Aug 19, 2020 | 8.3.0 | 0 | Download |
| WoWpoPolsku-Quests-Classic (base 3754) 2020-08-18 release | 1.40 MB | Aug 19, 2020 | 1.13.5 | 0 | Download |
| WoWpoPolsku-Quests 8.17 (base 21550) 2020-07-31 release | 5.77 MB | Jul 31, 2020 | 8.3.0 | 844 | Download |
| WoWpoPolsku-Quests-Classic (base 3737) 2020-07-31 release | 1.40 MB | Jul 31, 2020 | 1.13.5 | 408 | Download |
| WoWpoPolsku-Quests 8.17 (base 21469) 2020-07-05 release | 5.75 MB | Jul 5, 2020 | 8.3.0 | 991 | Download |
| WoWpoPolsku-Quests-Classic (base 3735) 2020-07-05 release | 3.33 MB | Jul 5, 2020 | 1.13.4 | 526 | Download |
| WoWpoPolsku-Quests 8.16 (base 21260) 2020-06-20 release | 5.69 MB | Jun 20, 2020 | 8.3.0 | 790 | Download |
| WoWpoPolsku-Quests-Classic (base 3731) 2020-06-20 release | 1.39 MB | Jun 20, 2020 | 1.13.4 | 382 | Download |
| WoWpoPolsku-Quests 8.16 (base 21236) 2020-06-10 release | 5.68 MB | Jun 10, 2020 | 8.3.0 | 703 | Download |
| WoWpoPolsku-Quests-Classic (base 3724) 2020-06-10 release | 1.38 MB | Jun 10, 2020 | 1.13.4 | 307 | Download |
| WoWpoPolsku-Quests 80300 (base 21171) 2020-05-22 release | 5.65 MB | May 22, 2020 | 8.3.0 | 1,118 | Download |
| WoWpoPolsku-Quests-Classic (base 3724) 2020-05-22 release | 1.37 MB | May 22, 2020 | 1.13.4 | 578 | Download |
| WoWpoPolsku-Quests 80300 (base 21080) 2020-05-11 release | 5.55 MB | May 11, 2020 | 8.3.0 | 1,028 | Download |
| WoWpoPolsku-Quests-Classic (base 3716) 2020-05-11 release | 1.36 MB | May 11, 2020 | 1.13.4 | 483 | Download |
| WoWpoPolsku-Quests 80300 (base 21000) 2020-04-21 release | 5.49 MB | Apr 21, 2020 | 8.3.0 | 1,565 | Download |
| WoWpoPolsku-Quests-Classic (base 3713) 2020-04-21 release | 1.33 MB | Apr 21, 2020 | 1.13.4 | 703 | Download |
| WoWpoPolsku-Quests 80300 (base 20877) 2020-04-05 release | 5.42 MB | Apr 5, 2020 | 8.3.0 | 1,455 | Download |
| WoWpoPolsku-Quests-Classic (base 3712) 2020-04-05 release | 1.29 MB | Apr 5, 2020 | 1.13.4 | 665 | Download |
| WoWpoPolsku-Quests 80300 (base 20844) 2020-03-13 release | 5.36 MB | Mar 13, 2020 | 8.3.0 | 1,464 | Download |
| WoWpoPolsku-Quests-Classic (base 3702) 2020-03-13 release | 1.24 MB | Mar 13, 2020 | 1.13.4 | 799 | Download |
| WoWpoPolsku-Quests 80300 (base 20700) 2020-01-20 release | 5.33 MB | Jan 20, 2020 | 8.3.0 | 2,029 | Download |
| WoWpoPolsku-Quests-Classic (base 3668) 2020-01-20 release | 1.23 MB | Jan 20, 2020 | 1.13.3 | 1,120 | Download |
| WoWpoPolsku-Quests 80205 (base 20630) 2019-12-20 release | 5.31 MB | Dec 20, 2019 | 8.2.5 | 1,716 | Download |
| WoWpoPolsku-Quests-Classic (base 3663) 2019-12-20 release | 1.22 MB | Dec 20, 2019 | 1.13.3 | 1,092 | Download |
| WoWpoPolsku-Quests-Classic (base 3633) 2019-12-03 release | 1.22 MB | Dec 3, 2019 | 1.13.2 | 953 | Download |
| WoWpoPolsku-Quests 80205 (base 20545) 2019-12-03 release | 5.30 MB | Dec 3, 2019 | 8.2.5 | 1,114 | Download |
| WoWpoPolsku-Quests 80205 (base 20478) 2019-11-04 release | 5.28 MB | Nov 7, 2019 | 8.2.5 | 1,611 | Download |
| WoWpoPolsku-Quests-Classic (base 3633) 2019-11-07 release | 1.22 MB | Nov 7, 2019 | 1.13.2 | 1,200 | Download |
| WoWpoPolsku-Quests-Classic (base 3622) 2019-10-05 release | 1.20 MB | Oct 5, 2019 | 1.13.2 | 1,960 | Download |
| WoWpoPolsku-Quests 80205 (base 20440) 2019-10-05 release | 5.26 MB | Oct 5, 2019 | 8.2.5 | 1,844 | Download |
| WoWpoPolsku-Quests 80200 (base 20388) 2019-09-22 release | 5.25 MB | Sep 22, 2019 | 8.2.0 | 1,546 | Download |
| WoWpoPolsku-Quests-Classic (base 3622) 2019-09-22 release | 1.20 MB | Sep 22, 2019 | 1.13.2 | 1,890 | Download |
| WoWpoPolsku-Quests-Classic (base 3597) 2019-09-06 release | 1.19 MB | Sep 7, 2019 | 1.13.2 | 2,577 | Download |
| WoWpoPolsku-Quests-Classic (base 3589) 2019-08-27 release | 1.19 MB | Aug 27, 2019 | 1.13.2 | 5,844 | Download |
| WoWpoPolsku-Quests 80200 (base 20292) 2019-08-25 release | 5.23 MB | Aug 25, 2019 | 8.2.0 | 4,077 | Download |
| WoWpoPolsku-Quests-Classic (base 3562) 2019-08-18 release | 1.17 MB | Aug 18, 2019 | 1.13.2 | 2,866 | Download |
| WoWpoPolsku-Quests 80200 (base 20275) 2019-08-18 release | 5.22 MB | Aug 18, 2019 | 8.2.0 | 1,148 | Download |
| WoWpoPolsku-Quests 80200 (base 20080) 2019-08-02 release | 5.20 MB | Aug 2, 2019 | 8.2.0 | 1,322 | Download |
| WoWpoPolsku-Quests 80200 (base 19950) 2019-07-15 release | 5.17 MB | Jul 15, 2019 | 8.2.0 | 1,346 | Download |
| WoWpoPolsku-Quests 80200 (base 19830) 2019-06-29 release | 5.14 MB | Jun 29, 2019 | 8.2.0 | 1,401 | Download |
| WoWpoPolsku-Quests 80200 (base 19772) 2019-06-24 release | 5.12 MB | Jun 25, 2019 | 8.2.0 | 1,084 | Download |
| WoWpoPolsku-Quests 80100 (base 19680) 2019-06-23 release | 5.10 MB | Jun 24, 2019 | 8.1.5 | 197 | Download |
| WoWpoPolsku-Quests 80100 (base 19520) 2019-06-18 release | 5.02 MB | Jun 17, 2019 | 8.1.5 | 697 | Download |
| WoWpoPolsku-Quests 80100 (base 19500) 2019-06-14 release | 5.01 MB | Jun 14, 2019 | 8.1.5 | 421 | Download |
| WoWpoPolsku-Quests 80100 (base 19400) 2019-06-10 release | 5.03 MB | Jun 9, 2019 | 8.1.5 | 470 | Download |
| WoWpoPolsku-Quests 80100 (base 19146) 2019-05-13 release | 4.92 MB | May 13, 2019 | 8.1.5 | 1,102 | Download |
| WoWpoPolsku-Quests 80100 (base 19084) 2019-04-26 release | 4.89 MB | Apr 26, 2019 | 8.1.5 +1 | 1,063 | Download |
| WoWpoPolsku-Quests 80100 (base 18960) 2019-04-03 release | 4.86 MB | Apr 3, 2019 | 8.1.5 | 1,316 | Download |
| WoWpoPolsku-Quests 80100 (base 18876) 2019-03-12 release | 4.83 MB | Mar 12, 2019 | 8.1.0 | 1,527 | Download |
| WoWpoPolsku-Quests 80100 (base 18767) 2019-02-16 release | 4.80 MB | Feb 16, 2019 | 8.1.0 | 1,364 | Download |
| WoWpoPolsku-Quests 80100 (base 18680) 2019-01-22 release | 4.78 MB | Jan 22, 2019 | 8.1.0 | 1,494 | Download |
| WoWpoPolsku-Quests 80100 (base 18440) 2019-01-02 release | 4.71 MB | Jan 2, 2019 | 8.1.0 | 1,409 | Download |
| WoWpoPolsku-Quests 80100 (base 18150) 2018-12-14 release | 4.66 MB | Dec 14, 2018 | 8.1.0 | 1,645 | Download |
| WoWpoPolsku-Quests 80000 (base 17990) 2018-11-15 release | 4.62 MB | Nov 15, 2018 | 8.0.1 | 1,752 | Download |
| WoWpoPolsku-Quests 80000 (base 17700) 2018-10-15 release | 4.56 MB | Oct 15, 2018 | 8.0.1 | 1,474 | Download |
| WoWpoPolsku-Quests 80000 (base 17400) 2018-09-27 release | 4.50 MB | Sep 27, 2018 | 8.0.1 | 1,913 | Download |
| WoWpoPolsku-Quests 80000 (base 16900) 2018-09-06 release | 4.37 MB | Sep 6, 2018 | 8.0.1 | 2,354 | Download |
| WoWpoPolsku-Quests 80000 (base 16500) 2018-08-25 release | 4.28 MB | Aug 25, 2018 | 8.0.1 | 2,316 | Download |
| WoWpoPolsku-Quests 8000 (base 16325) 2018-08-15 release | 4.24 MB | Aug 15, 2018 | 8.0.1 | 2,413 | Download |
| WoWpoPolsku-Quests 8000 (base 16160) 2018-08-03 release | 4.21 MB | Aug 3, 2018 | 8.0.1 | 2,156 | Download |
| WoWpoPolsku-Quests 8000 (base 15973) 2018-07-18 release | 4.17 MB | Jul 19, 2018 | 8.0.1 | 1,774 | Download |
| WoWpoPolsku_Quests_70300_2018-07-14 release | 4.15 MB | Jul 14, 2018 | 8.0.1 +1 | 1,682 | Download |
| WoWpoPolsku-Quests 70300 (base 15000) 2018-06-21 release | 3.95 MB | Jun 21, 2018 | 7.3.5 | 2,417 | Download |
| WoWpoPolsku-Quests 70300 (base 14303) 2018-06-01 release | 3.80 MB | Jun 1, 2018 | 7.3.5 | 1,039 | Download |
| WoWpoPolsku-Quests 70300 (base 13400) 2018-05-02 release | 3.57 MB | May 2, 2018 | 7.3.5 | 1,333 | Download |
| WoWpoPolsku-Quests 70300 (base 12850) 2018-04-17 release | 3.43 MB | Apr 17, 2018 | 7.3.5 | 1,020 | Download |
| WoWpoPolsku-Quests 70300 (base 12131) 2018-03-29 release | 3.26 MB | Mar 29, 2018 | 7.3.5 | 1,191 | Download |
| WoWpoPolsku-Quests 70300 (base 11800) 2018-03-22 release | 3.18 MB | Mar 22, 2018 | 7.3.5 | 802 | Download |
| WoWpoPolsku-Quests 70300 (base 11125) 2018-03-07 release | 3.03 MB | Mar 7, 2018 | 7.3.5 | 1,236 | Download |
| WoWpoPolsku-Quests 70300 (base 10734) 2018-02-27 release | 2.93 MB | Feb 27, 2018 | 7.3.5 | 924 | Download |
| WoWpoPolsku-Quests 70300 (base 10670) 2018-02-20 release | 2.91 MB | Feb 21, 2018 | 7.3.5 | 743 | Download |
| QuestTranslator 70300.09 PL (base 10300) release | 2.81 MB | Feb 5, 2018 | 7.3.5 | 1,258 | Download |
| QuestTranslator 70300.09 PL (base 10011) release | 2.74 MB | Feb 1, 2018 | 7.3.5 | 666 | Download |
| QuestTranslator 70300.08 PL (base 9850) release | 2.70 MB | Jan 26, 2018 | 7.3.5 +2 | 727 | Download |
| QuestTranslator 70300.08 PL (base 9644) release | 2.65 MB | Jan 20, 2018 | 7.3.5 +2 | 745 | Download |
| QuestTranslator 70300.08 PL (base 9400) release | 2.60 MB | Jan 7, 2018 | 7.3.0 | 939 | Download |
| QuestTranslator 70300.08 PL (base 9172) release | 2.54 MB | Dec 22, 2017 | 7.3.0 | 943 | Download |
| QuestTranslator 70300.08 PL (base 8758) release | 2.43 MB | Dec 2, 2017 | 7.3.0 | 1,106 | Download |
| QuestTranslator 70300.08 PL (base 8584) release | 2.39 MB | Nov 23, 2017 | 7.3.0 | 813 | Download |
| QuestTranslator 70300.08 PL (base 8328) release | 2.32 MB | Nov 14, 2017 | 7.3.0 | 937 | Download |
| QuestTranslator 70300.08 PL (base 7990) release | 2.23 MB | Oct 30, 2017 | 7.3.0 | 1,038 | Download |
| QuestTranslator 70300.08 PL (base 7737) release | 2.18 MB | Oct 21, 2017 | 7.3.0 | 729 | Download |
| QuestTranslator 70300.07 PL (base 7160) release | 2.02 MB | Oct 1, 2017 | 7.3.0 | 939 | Download |
| QuestTranslator 70300.06 PL (base 6901) release | 1.95 MB | Sep 18, 2017 | 7.3.0 | 962 | Download |
| QuestTranslator 70300.05 PL (base 6330) release | 1.79 MB | Sep 8, 2017 | 7.3.0 | 908 | Download |
| QuestTranslator 70300.05 PL (base 5916) release | 1.67 MB | Sep 2, 2017 | 7.3.0 | 735 | Download |
| QuestTranslator 70300.05 PL (base 5893) release | 1.67 MB | Sep 1, 2017 | 7.3.0 | 474 | Download |
| QuestTranslator 70200.04 PL (base 5700) release | 1.62 MB | Aug 21, 2017 | 7.2.5 | 993 | Download |
| QuestTranslator 70200.04 PL (base 5505) release | 1.57 MB | Aug 14, 2017 | 7.2.5 | 531 | Download |
| QuestTranslator 70200.04 PL (base 5209) release | 1.50 MB | Jul 29, 2017 | 7.2.5 | 903 | Download |
| QuestTranslator 70200.04 PL (base 5115) release | 1.47 MB | Jul 22, 2017 | 7.2.5 | 598 | Download |
| QuestTranslator 70200.04 PL (base 4854) release | 1.43 MB | Jun 15, 2017 | 7.2.5 | 1,498 | Download |
| QuestTranslator 70200.03 PL (base 4760) release | 1.41 MB | May 16, 2017 | 7.2.5 +1 | 1,152 | Download |
| QuestTranslator 70200.03 PL (base 4700) release | 1.41 MB | May 14, 2017 | 7.2.5 +1 | 378 | Download |
| QuestTranslator 70200.03 PL (base 4678) release | 1.40 MB | May 12, 2017 | 7.2.5 +1 | 350 | Download |
| QuestTranslator 70200.02 PL (base 4604) release | 1.39 MB | Apr 9, 2017 | 7.2.0 | 1,428 | Download |
| QuestTranslator 70100.02 PL (base 4544) release | 1.37 MB | Dec 30, 2016 | 7.1.0 | 2,970 | Download |
| QuestTranslator 70100.02 PL (base 4423) release | 1.34 MB | Nov 11, 2016 | 7.1.0 | 1,392 | Download |
| QuestTranslator 70000.02 PL (base 4257) release | 1.30 MB | Jul 30, 2016 | 7.0.3 | 2,513 | Download |
| QuestTranslator 70000.01 PL (base 4080) release | 1.25 MB | Jul 20, 2016 | 7.0.3 | 705 | Download |
| QuestTranslator 60200.05 PL (base 3642) release | 1.15 MB | Jul 9, 2016 | 6.2.4 | 867 | Download |
| QuestTranslator 60200.05 PL (base 3045) release | 1.03 MB | Jul 3, 2016 | 6.2.4 | 436 | Download |
| QuestTranslator 60200.02 PL (base 2636) release | 926.78 KB | Jun 13, 2016 | 6.2.4 | 1,867 | Download |
Description
WoWpoPolsku-Quests (old name: Quest Translator) displays the translated text for the quests direct into original quest frame. It works next to the window QuestLog, as well as during conversations with NPCs.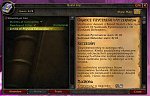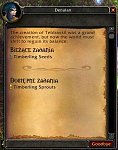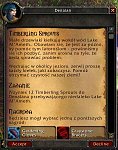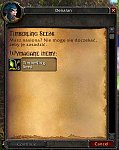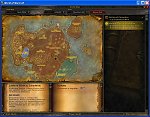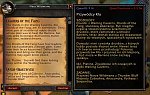 WoWpoPolsku-Quests is the continuation of addon named QuestTranslator and was inspired by addon QuestJapanizer? (Version: 0.5.8, author: lalha), which displays the translated text into Japanese in QuestLog quests. QuestTranslator extends its functionality by displaying text quests in any (previously prepared) language translation of the text and displays the quest right away when talking to the NPC offering the quest (the quest for acceptance of the download, its progress or passing the final quest).
For details and the newest data base of translation – visit WoWpoPolsku Project Page:
https://wowpopolsku.pl
Addon is available in different Wow-pach version, from 1.12.1 to newest 8.1.x
Addon integrates with other add-ons: QuestGuru, Immersion and Storyline.
UWAGA: Uruchomiliśmy zbiórkę funduszy na wynagrodzenia dla tłumaczy questów, przez co liczymy na zwiększenie liczby przetłumaczonych questów. Jeśli chciałbyś/łabyś przyłączyć się do tej zbiórki wpłacając nawet niewielką kwotę – zapraszam po szczegóły zbiórki na stronę projektu:
Wesprzyj Projekt
Oprócz dodatku WoWpoPolsku-Quests projekt WoWpoPolsku ma także dodatki wyświetlające tłumaczenia innych elementów gry:
– zaklęć i czarów (spells) WowpoPolsku-Spells,
– książek (books) WoWpoPolsku-Books,
– dodatek spolszczający interface użytkownika w grze WoWpoPolsku-UI.
Przygotowywany jest także zupełnie nowy dodatek spolszczający dymki wypowiadane w grze przez NPC WoWpoPolsku-Bubbles.