Earlier Versions
| | | | | | |
| --- | --- | --- | --- | --- | --- |
| 304r.220915-2 release | 167.77 KB | Sep 16, 2022 | 3.4.0 | 112 | Download |
| 304r.220915 release | 117.68 KB | Sep 15, 2022 | 3.4.0 | 166 | Download |
| 205r.220123 release | 147.98 KB | Jan 24, 2022 | 2.5.3 | 4,307 | Download |
| 205r.220120 release | 115.79 KB | Jan 21, 2022 | 2.5.3 | 1,605 | Download |
| 205r.210901 release | 135.50 KB | Sep 2, 2021 | 2.5.2 | 19,678 | Download |
| 205r.210621 release | 134.78 KB | Jun 22, 2021 | 2.5.1 | 40,220 | Download |
| 113r.210620 release | 133.62 KB | Jun 22, 2021 | 1.13.7 | 578 | Download |
| 205r.210620 release | 134.77 KB | Jun 21, 2021 | 2.5.1 | 131 | Download |
| 205r.210613 release | 133.61 KB | Jun 14, 2021 | 2.5.1 | 215 | Download |
| 205r.210528 release | 133.61 KB | Jun 8, 2021 | 2.5.1 | 237 | Download |
| 113r.200902 release | 134.71 KB | Sep 7, 2020 | 1.13.5 | 798 | Download |
| 113r.200729 release | 118.86 KB | Aug 7, 2020 | 1.13.5 | 223 | Download |
| 113r.200708 release | 118.83 KB | Jul 9, 2020 | 1.13.5 | 190 | Download |
| 113r.200527 release | 122.55 KB | May 28, 2020 | 1.13.4 | 260 | Download |
| 113r.200514 release | 121.67 KB | May 14, 2020 | 1.13.4 | 182 | Download |
| 113r.200505-2 release | 118.17 KB | May 5, 2020 | 1.13.4 | 206 | Download |
| 113r.200504 release | 117.83 KB | May 4, 2020 | 1.13.4 | 73 | Download |
Description
If something went wrong, run '/alamod'. Copy ( by clicking square in the topleft ) and Paste here.
Enhancement of auction. Use code of Baudzilla(BaudAuction) for buying frame.
Including features:
1. Cache prices of all items by one click.
2. A standalone window show prices of all cached items. You can query by name, id and all the others in this window.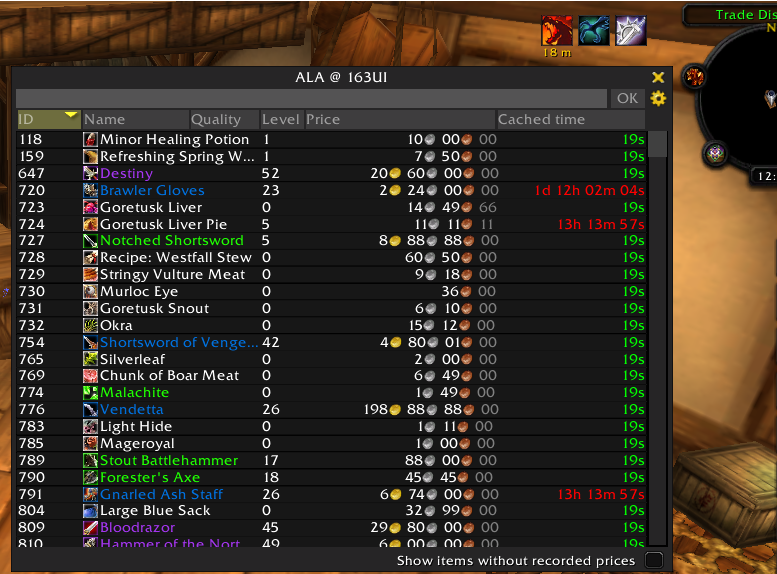 3. Display price history by clicking item in the window.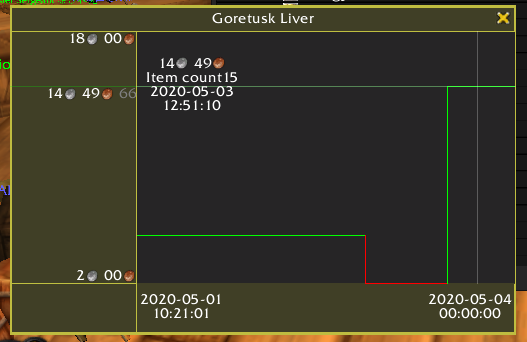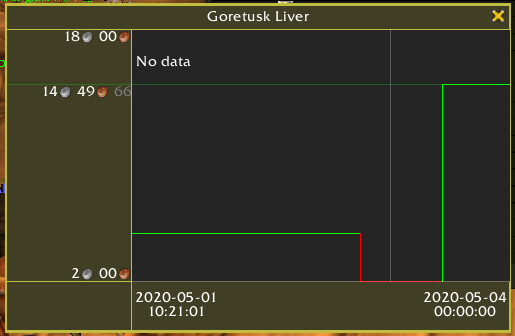 4. Enhanced buying frame. Show all queried result in one page. Add a button to reset current page. Add a checkbutton to query exact name of item.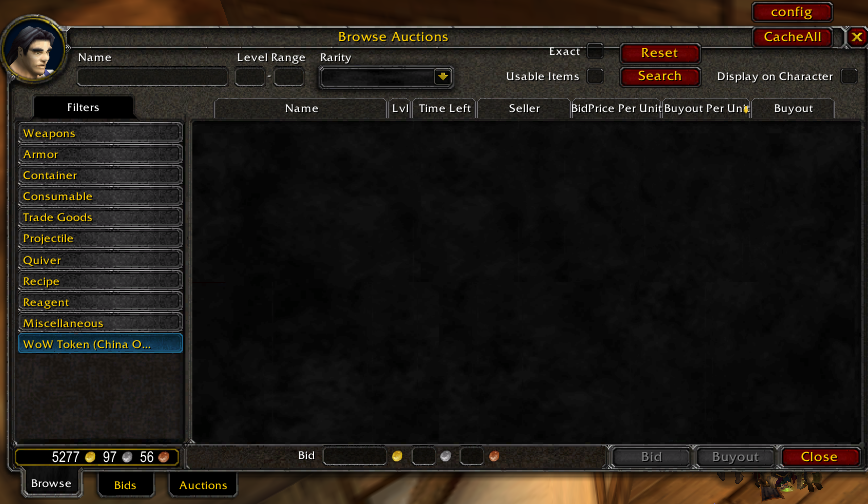 5. Enhanced selling frame. It looks like the one on the retail 8.20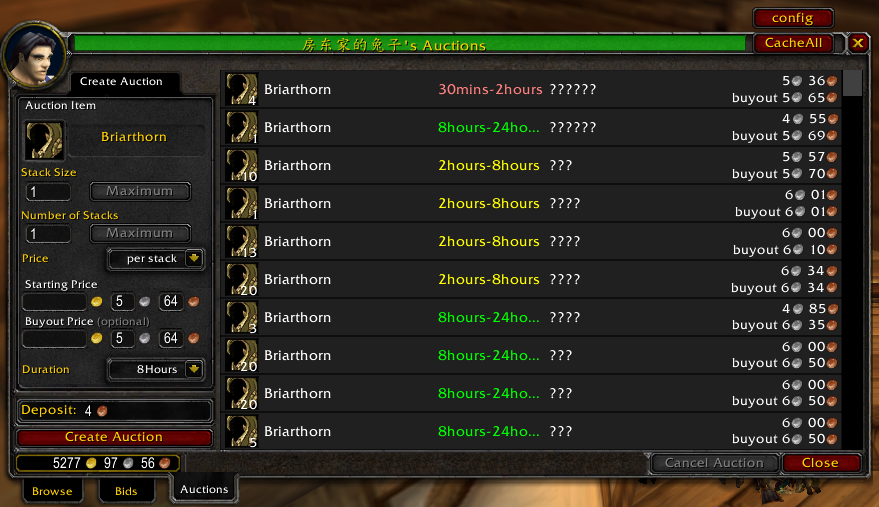 6. Show price and disenchanting in the tooltip.