Earlier Versions
| | | | | | |
| --- | --- | --- | --- | --- | --- |
| 100002.1 release | 1.14 MB | Jan 7, 2023 | 10.0.2 | 88 | Download |
| 90100.1 release | 1.14 MB | Jul 11, 2021 | 9.1.0 | 782 | Download |
| 90002.1 release | 1.14 MB | Nov 19, 2020 | 9.0.2 | 582 | Download |
| 90001.1 release | 1.14 MB | Nov 11, 2020 | 9.0.1 | 254 | Download |
| iSquidMod v2.56 release | 1.14 MB | May 2, 2017 | 7.2.0 +3 | 4,462 | Download |
| iSquidMod v2.55 release | 1.14 MB | May 1, 2017 | 7.2.0 +3 | 443 | Download |
| SquidMod v.2.54 release | 1.14 MB | Jun 25, 2015 | 6.2.0 | 5,400 | Download |
| SquidMod 2.53 release | 1.14 MB | Mar 13, 2015 | 6.1.0 | 1,736 | Download |
| SquidMod 2.52 release | 1.14 MB | Oct 21, 2014 | 6.0.2 | 1,456 | Download |
| SquidMod release | 1.10 MB | Oct 15, 2014 | 6.0.2 | 723 | Download |
| SquidMod 2.50 release | 1.09 MB | Jun 29, 2014 | 5.4.8 | 1,551 | Download |
| SquidMod 2.49 release | 1.00 MB | Jan 5, 2014 | 5.4.2 | 907 | Download |
| SquidMod release | 1,001.23 KB | Oct 4, 2013 | 5.4.0 | 639 | Download |
| SquidMod release | 856.44 KB | Sep 30, 2013 | 5.4.0 | 245 | Download |
| SquidMod release | 773.87 KB | Jun 2, 2013 | 5.3.0 | 610 | Download |
| SquidMod release | 276.79 KB | Apr 8, 2008 | 2.4.0 | 4,911 | Download |
Description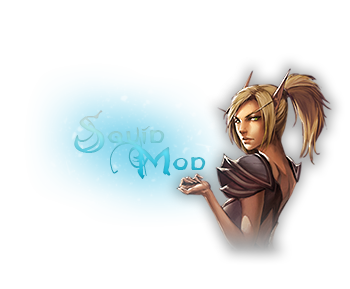 Sick of that stupid griffon on the sides of the main menu bar?
Wouldn't you rather have a cool looking octupus, murloc or Diablo 3 art in it's place instead?
Well, look no further cause the SquidMod is here!
Type /squid ingame for a full list (for example /squid diablo1_roth)

Attention: Since Dragonflight this mod is depending on the great ClassicUI addon.