Earlier Versions
| | | | | | |
| --- | --- | --- | --- | --- | --- |
| KillCounter 1.1 release | 2.53 MB | Apr 14, 2020 | 1.13.4 +1 | 584 | Download |
| Files ready for approval release | 2.50 MB | Apr 9, 2020 | 1.13.4 +1 | 651 | Download |
Description
Welcome to Kill Counter.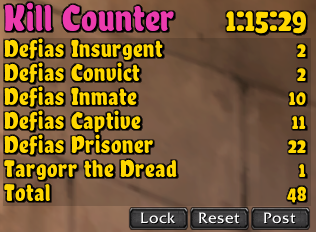 Kill Counter is a lightweight simple addon that tracks killed units and displays the units and quantities in a window.
---
---
Users can choose between personal kill tracking (only the user) or global kill tracking (all kills within combat log range regardless of assailant)
Users can post either Total kills (just total kill count) or all data (the breakdown of names/quantity killed) to party and raid.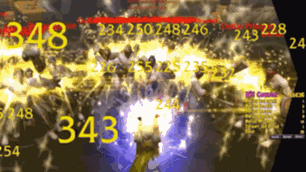 Future Updates:
Ability to whisper kill information to name/target
Add kill count to Titan Pannel
TBD