Earlier Versions
| | | | | | |
| --- | --- | --- | --- | --- | --- |
| 10.0.5 release | 18.08 KB | Jan 26, 2023 | 10.0.5 | 1,808 | Download |
| 10.0.0 release | 18.57 KB | Oct 26, 2022 | 10.0.2 | 3,333 | Download |
| 9.2.0 release | 18.57 KB | Feb 23, 2022 | 9.2.0 | 3,417 | Download |
| 9.1.5 release | 18.57 KB | Nov 4, 2021 | 9.1.5 | 2,065 | Download |
| 9.1.0 release | 18.57 KB | Jun 29, 2021 | 9.1.0 | 4,292 | Download |
| 9.0.2 release | 16.27 KB | Dec 26, 2020 | 9.0.2 | 3,879 | Download |
Description
Masque: Newsom
A simple and sleek skin for Masque.
Set Gloss to white with 70% alpha in Masque's settings if you want the same effect as in the screenshot below.
Contains two Masque skins:
Newsom is recommended for Action Bar Buttons
Newsom Outline is recommended for Buffs, Debuffs and Bag Buttons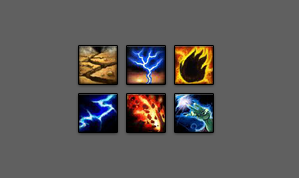 Issues
Please use the issue tracker on GitHub for bugs, suggestions and feature requests.