Earlier Versions
| | | | | | |
| --- | --- | --- | --- | --- | --- |
| 9.0.2 release | 96.51 KB | Mar 8, 2021 | 9.0.2 | 1 | Download |
| 9.0.0 release | 96.55 KB | Jan 2, 2021 | 9.0.2 | 96 | Download |
| 7.3.5 release | 96.38 KB | Mar 23, 2018 | 7.3.5 | 724 | Download |
| 2.0.0 release | 95.61 KB | Mar 21, 2018 | 7.3.5 | 71 | Download |
Description
IMPORTANT: Requires installation of oUF Unit Frames, this addon does nothing on its own.
A simple, clean oUF layout, developed on 1920×1080 resolution.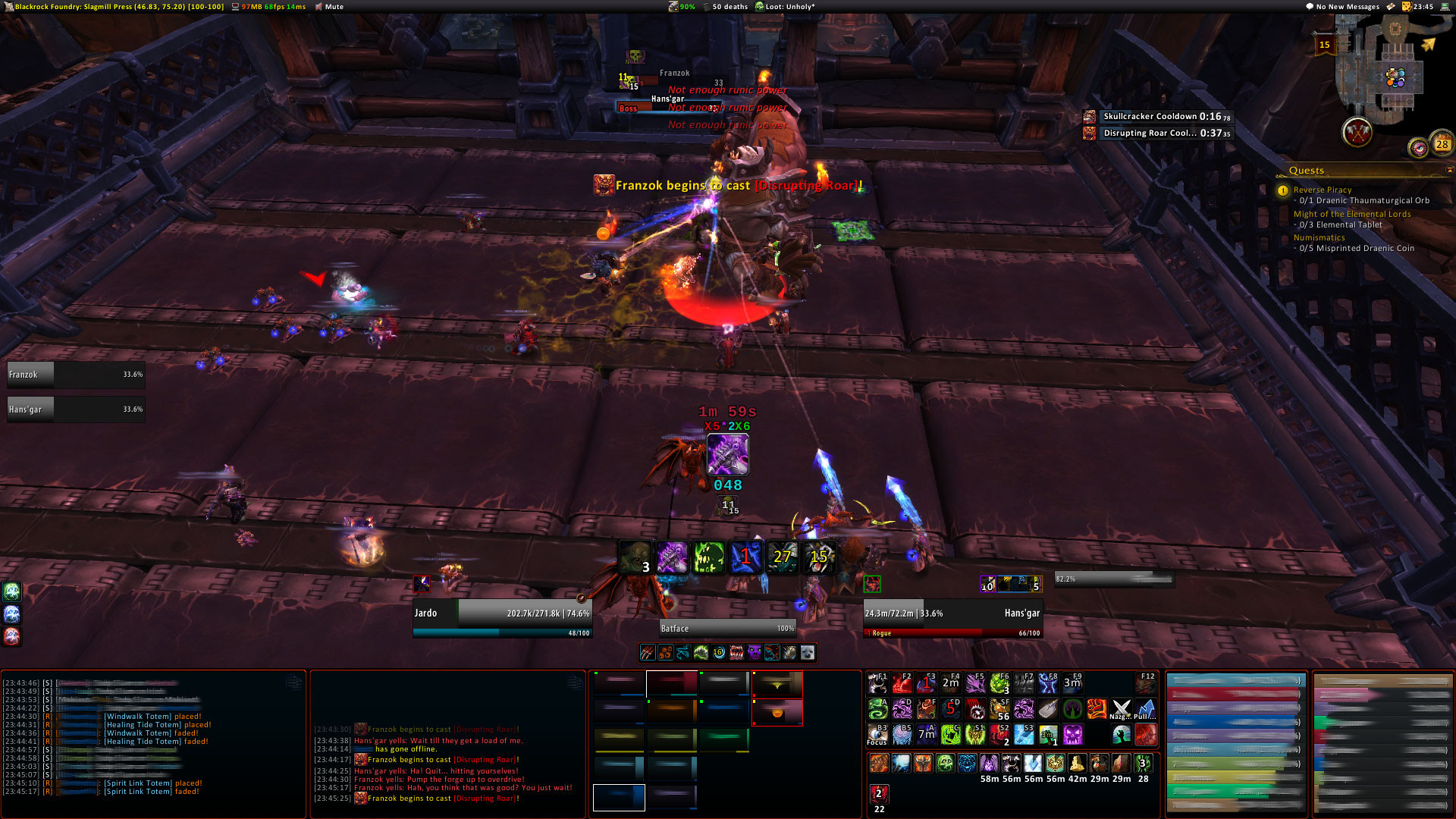 Once installed, the addon will replace the following frames with newer, cleaner versions compared to the default Blizzard UI. Sub-bullet point items shows what features are supported by each individual frame.
Player

Power (Mana, Focus, Rage, …)
Cast bar
DeBuff Icons
Incoming Heals
Combo Points (Rogue, Druids)
Holy Power (Paladins)
PvP Status Icon
PvPTimer (requires installations of oUF_PvPTimer)
Raid Role Icon (Tank, Healer, DPS)
Raid Marker (Skull, Cross, …)
Raid Status Icon (Raid Leader, Master Looter, …)

Target

Buff Icons
DeBuff Icons
Incoming Heals
PvP Status Icon
Raid Role Icon (Tank, Healer, DPS)
Raid Marker (Skull, Cross, …)
Raid Status Icon (Raid Leader, Master Looter, …)

Pet
Focus

DeBuff Icons
Raid Marker (Skull, Cross, …)

Target's Target

Raid Marker (Skull, Cross, …)

Boss

Power Bar (Mana, Focus, Rage, …)
Raid Marker (Skull, Cross, …)
This project includes a copy of the oUF: CombatFeedback plugin written by Ammo. The original source of this addon can be found at WoWInterface: oUF_CombatFeedback