Earlier Versions
| | | | | | |
| --- | --- | --- | --- | --- | --- |
| QuickStatsLive-Classic-v1.1.zip release | 136.05 KB | Mar 4, 2020 | 1.13.3 | 91 | Download |
| QuickStatsLive-Classic-v1.0.zip release | 135.80 KB | Mar 3, 2020 | 1.13.3 | 32 | Download |
Description
QuickStatsLive

QuickStatsLive will display a customizable Frame with various Statistics / Attributes about your Character.
You can customize the Frame, and select at will which stats to display.
The image bellow represent the frame with all the stats selected !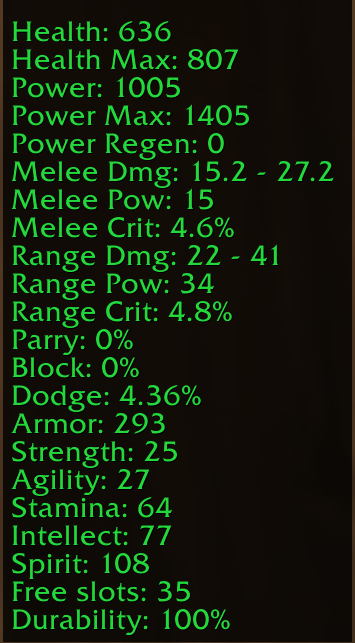 Options Tab: General Tab
You don't have to worry about the colors, you can customize the text, but also the backdrop opacity !
This is the first of the three Configuration Tabs, and concern the addon options as a whole.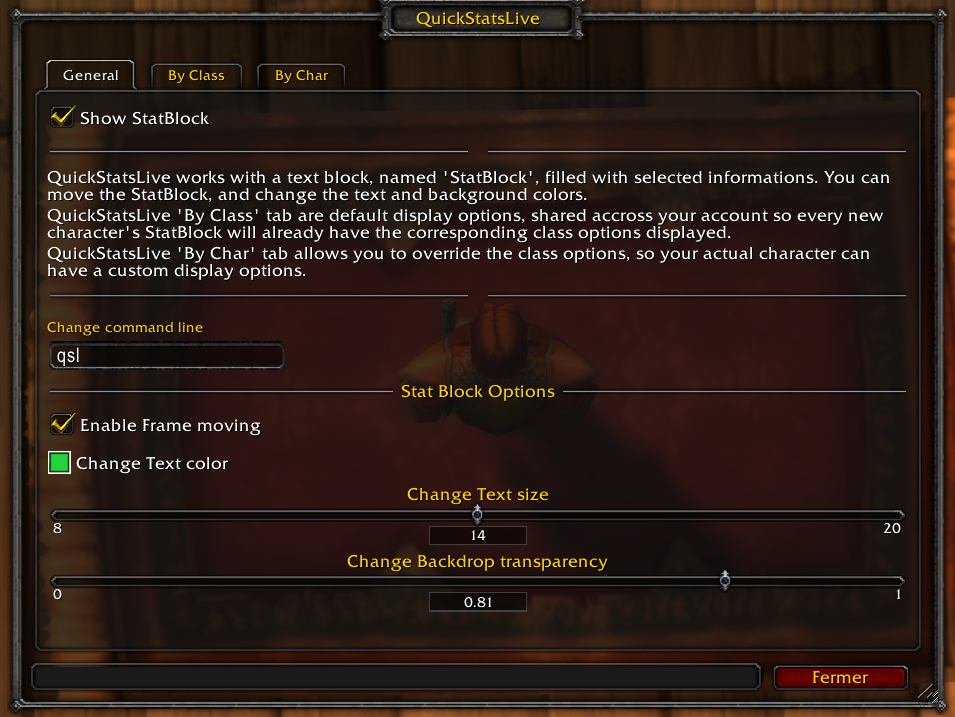 Options Tab: By Class
The second tab contains options shared accross the realms,
and act as default options for each new character you would create !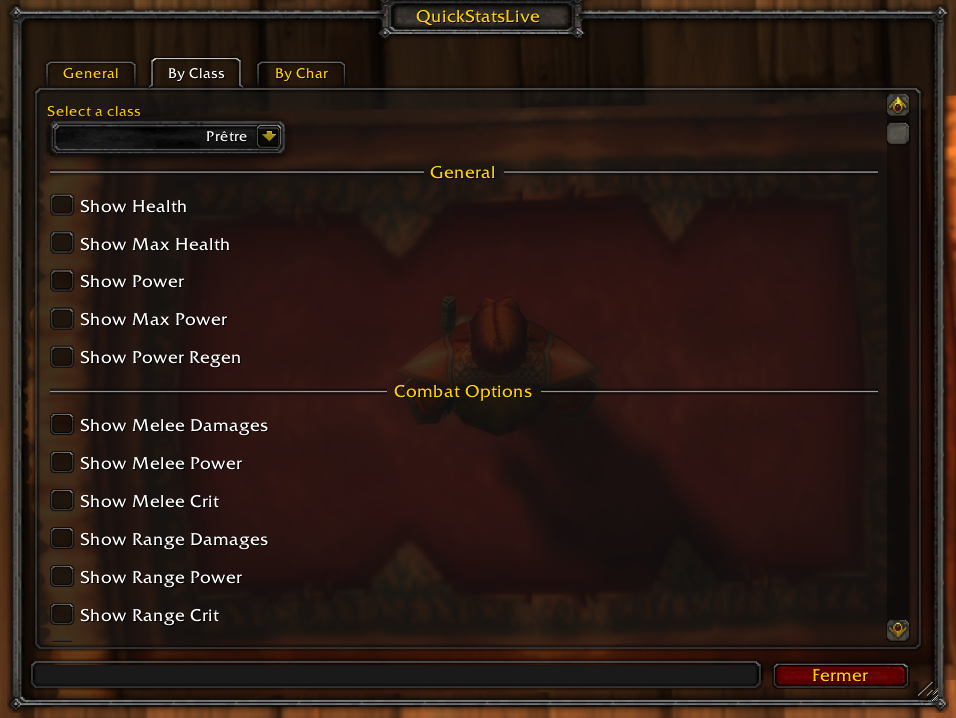 Options Tab: By Char
On the other hand, the last tab allow you to override the options from the previous tab,
so your char can have custom experiences !