Earlier Versions
| | | | | | |
| --- | --- | --- | --- | --- | --- |
| WindfuryComm-1.2.zip release | 11.42 KB | Jul 20, 2021 | 2.5.1 | 8 | Download |
| WindfuryComm-1.1.zip release | 11.11 KB | Jan 25, 2020 | 1.13.3 | 8,944 | Download |
| WindfuryComm-1.0.zip release | 14.05 KB | Jan 19, 2020 | 1.13.3 | 243 | Download |
| WindfuryComm.zip beta | 13.27 KB | Jan 11, 2020 | 1.13.3 | 50 | Download |
Description
**IMPORTANT** This addon works through sender / receiver updates. Every player you want to track needs either this addon or one of these two Weak Auras: WF Now!, Windfury Alert **IMPORTANT**
This addon works similarly to HealComm and is intended to help Shamans improve their Windfury coverage and provide timers for twisting Windfury and Grace / Tranquil. Currently most addons try to accomplish this by retrieving the Windfury weapon buff timer from the Shaman's weapon. This method fails if the Shaman has a different weapon enchant (enhancement Windfury buff or mana oil) and does not provide feedback if one of the players is / was out of range of the Windfury totem.
This addon sends updates from the Warrior / Rogue to the Shaman in their group over the hidden addon chat channel. The timers are then shown on cooldown frames to the Shaman. OmniCC is recommended to provide the number overlay in the screenshot for the time being.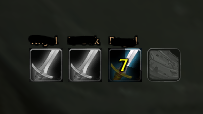 Shift + drag to move the timer buttons

/wfcomm orientation <horizontal/vertical> (horizontal);
/wfcomm size <integer> (24);
/wfcomm spacing <integer> (4);
/wfcomm <hide/show>

If you wish to incorporate this functionality into one of your own addons please consider using this message syntax for compatibility:
C_ChatInfo.SendAddonMessage("WF_STATUS", "<guid>:<id>:<expire>:<lagHome>:additional:stuff", "PARTY");
_, expire, _, id, _, _, _, _ = GetWeaponEnchantInfo();
guid = UnitGUID('player');
_, _, lagHome, _ = GetNetStats()
Potential future plans:
– Add totem timers
– Timer bars as an alternative to cooldown buttons?