Earlier Versions
| | | | | | |
| --- | --- | --- | --- | --- | --- |
| iSquidMod.zip release | 1.14 MB | Nov 6, 2020 | 9.0.1 | 14 | Download |
Description
# iSquidMod2020
by Ganders & Imithat (Original author: SAM) edited by Vogue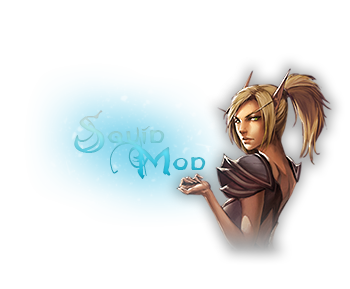 Sick of that stupid griffon on the sides of the main menu bar? Wouldn't you rather have a cool looking octupus, murloc or Diablo 3 art in it's place instead? Well, look no further cause the iSquidMod is here! Type /squid ingame for a full list (for example /squid diablo1_roth)
 1. Installing the AddOn
Install location:World_of_Warcraft/Interface/AddOns/
Place the SquidMod folder in your AddOns directorywhich is located in the Interface directory whichshould be in the same directory as your World ofWarcraft directory.
If you don't have an Interface folder/directoryor an AddOn directory, you can simply create newonce.
If the SquidMod AddOn loaded properly you shouldsee a text message stating that SquidMod has loadedwhen you log into the game.
 2. Using the AddOn
type /squid in your chat to get a list of availablecommands.
 
 3. Using the Photoshop templates
Note: the template files are supplied "as is".If you can't figure out how to use them after reading this README – do NOT contact me withquestions.
Any requests of such nature willbe ignored.
If you want to display your own grahics in the"emblem" end caps, there are two template files supplied with this AddOn.
emblemTemplate1.psdemblemTemplate2.psd
These templates are in photoshop format so allyou need to do is open them up in photoshop andreplace the default layer with your own graphic,flatten the layers and save as a Targa [.tga]file.
Note: some versions of Photoshop has very poorTarga support – so you may need to find anotherpiece of software to do the conversion fromPhotoshop to Targa. I use the Gimp to do theconversion as Photoshop Elements 2 doesn't handletarga and transparensy all too well.
Note: The file you create need to be renamed
'emblemLeft.tga' or 'emblemRight.tga'
and placed in your SquidMod/skin/ folder. You willneed to overwrite the existing 2 files with thesame name.
If you name it emblemLeft.tga it will replacethe left end cap. If you name it emblemright.tgait will replace the right end cap.
to enable your emblem graphics type
/squid emblem
If you have done everything right – your graphicswill replace the current endcap graphics.
Possible problems and solutions:
Problem: Your images does not show up – just thedefault once with the octopus and SquidMod bannershow up.
Solution: Make sure your files have the correctnames: emblemLeft.tga and emblemRight.tga.The filenames are case-sensitive. you need toreplace the default once.
Problem: Only a green sqare turns up (one or two).
Solution: Make sure your SquidMod folder containsthe files emblemLeft.tga and emblemRight.tgaand that these files are really in Targa-formatYou can't use a photoshop file and just renamethe file-suffix.
Problem: Your image shows up – but the partsthat are supposed to be transparent are not.
Solution: The alpha channel of the targa fileis screwed up. Problem is with the software youused to create the targa file. Do the conversionfrom photoshop to targa in some other applicationwhich has better Targa support.
Problem: The right emblem is a mirror image?
Solution: Yes it is. If you want to have lettersor text or a logo or graphic that need to havea certain orientation – you need to mirror itbefore you save the targa – do not mirror theentire image! Just the layer – otherwise it won't work.

nmainbar, ouf_diablo, kg_panels